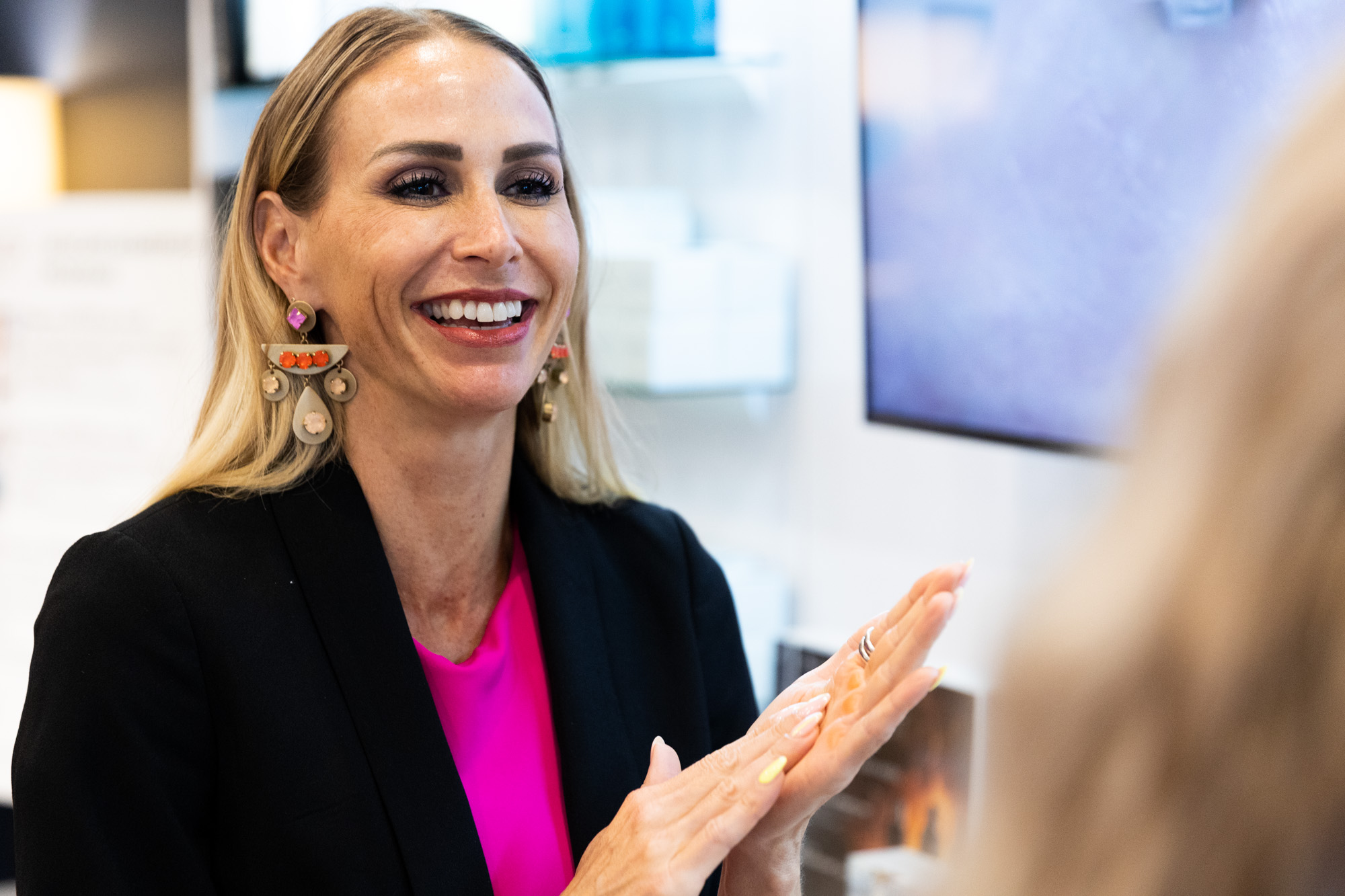 by Jenn Oakley
Ah, the holiday season is upon us. There is something truly magical about this time of year! But, sometimes when the holiday cheer has gotten you into a few too many engagements, you wonder how to fit in that 12-step skin care routine into your morning.
Here are my few simple steps to keeping your skin healthy, in spite of all the extra spiked ciders.
Step one – hydration.
This is basically the rule after any party, get together or maybe just a Friday night, but hydration is especially important during these cooler months. Hydration is what plumps your skin, gives it a glow and is an important ingredient in keeping all of the skin working properly. Hyaluronic Acid is the water content of skin. Oily or dry, everyone needs this to keep the skin from getting dehydrated. Dehydration means dull, crepey, sad skin. Though you can always drink more water, the skin is the last organ to receive that hydration, so usually still needs a topical drink to sooth its thirst.
And here is the present everyone needs! Skinceuticals H.A. Intensifier, is the treat without a trick to get your skin plumped up. It is formulated with multiple weights of Hyaluronic Acid as well as ingredients that actually make your skin create up to 30% of its own hydration. This product is my go to, especially when I am busy. It will keep that glow going, regardless of how much cheer you participate in.
Step two – wash your face
I know this seems like a small, annoying step but, sleeping in your make up… no Bueno for your skin. Make-up is awesome, especially this time of year (did someone say smoky eye?!), but just isn't meant to be left on for long periods. It takes an unfortunate toll on your skin, leaving it dull. So, what to do…what to do, when you may or may not have stayed out a little past your usual face washing time?
Obagi cleansing wipes are the best thing that have happened to a holiday season. The problem you run into with traditional wipes are residue and ingredients. You don't want a lot of questionable ingredients, or a lot of things left behind. Obagi has answered our call for a solution by making these AMAZING wipes that can be there in a pinch, without leaving our skin hanging.
Step 3 – it's never too cold for SPF
I know, I know. This is my soapbox, but seriously, just because its chilly, the UV damage capabilities are the same. Not using SPF during the winter months is just accumulating sun damage that will carry you into the warmer weather. But, I get it, it's not fun to layer on that sunscreen in the winter.
This physical fusion is thin, goes on easy and drumroll… is tinted! So, it works well alone, or under your foundation. This Jane Iredale lip drink is the SPF you need for your lips, as well as the protection against the winter weather and is also tinted! This will keep your skin protected and looking good, even when you don't have time for anything else, these products will keep you covered.
I hope these holiday tips keep your skin as cheerful a kid on Christmas day!
—Jenn Oakley
Hi guys, I am Jenn! An esthetician and laser technician native to the Myrtle Beach area, lover of science, skin care and too much coffee.