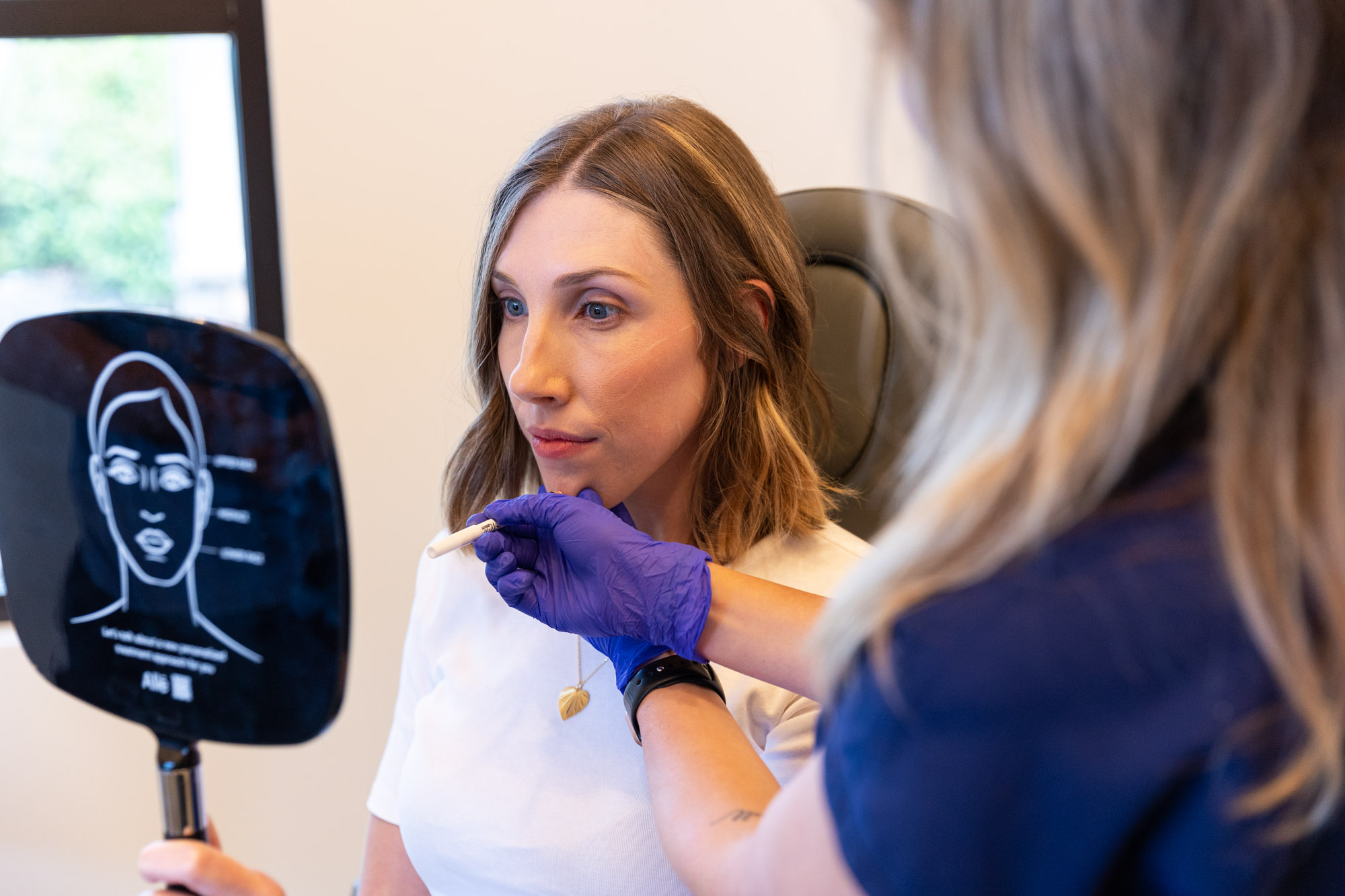 Have you ever hit your hip on the corner of a table and a bruise appears? Or maybe you look down and notice a bruise that magically came out of nowhere? Unfortunately, bruises seem to be unavoidable. But what happens when a bruise appears on your face?! Dermal fillers and toxins (i.e., botox/dysport) can have some side effects such as bruising. Fortunately, there are a few tips of things you can do before your next injectable appointment that can reduce swelling and decrease the chance of a bruise!
Stop taking blood thinners a few days before your appointment. These include but are not limited to Aspirin, Motrin, Aleve, Ibuprofen, and Advil.
Take Arnica prior to treatment to prevent bruising and soreness. This can be found as a gel or pill.
Eat some pineapple! Did you know that pineapple contains enzymes that can prevent bruising? This won't stop bruising completely, but it can help.
Use a cold pack. Ice decreases swelling and can minimize bruising.
Try avoiding alcohol. Alcohol can enlarge blood vessels, which can lead to higher chances of bruising.
Elevate while sleeping! This can help reduce swelling.
Avoid touching the injection sites. Do not massage the treated area for at least 24 hours. This holds true for both fillers and toxins.
So, what is the Difference Between Fillers and Toxins?
Two popular treatments at Touch MedSpa are fillers and toxins such as Botox/Dysport. Some people believe that these two minimally invasive treatments are the same! This is true since both can be important parts of an anti-aging routine. However, the main difference between the two is how the products work. Botox/Dysport are neurotoxins that reduce wrinkles by freezing muscles underneath the skin. Fillers are used to fill in tissue where volume loss is present. Areas of the face are plumped that have lost fullness due to aging.
What are the Uses of Botox/Dysport?
Diminishes frown lines, crow's feet, and forehead lines.
Soften your jawline and chin.
Improving the appearance of jowls.
A "lip flip" resulting in a fuller appearance.
Smooth out neck lines.
Lift the eyebrows giving them a sharper, more defined appearance.
Manage your migraines and TMJ.
Reduce the effects of excess sweating.
What are the Uses of Filler?
Which is Best for Me?
Each person is different! What works for one, may not work for all. This is why consultations are extremely important. Take your concerns to a nurse injector and don't forget to ask questions!! This is your face we are talking about! ? If you are ready to start your injectables journey, call us to schedule your complimentary consultation – 843-249-5433 or complete the form below.
Thank you for reading! Don't forget to follow us on Facebook and Instagram: @Touchmedspa!
"*" indicates required fields