Chiropractor in North Myrtle Beach
---
Your Lifelong
Chiropractic Team
Making your chiropractic experience an enjoyable one
Chiropractic care can give you more energy, free you of pain, boost your immune system, and help keep you healthier now and into your retirement age.
At Touch MedSpa, we not only want you to feel better, we want you to BE better!
We welcome you to attend an in-depth consultation with Dr. Kalyn Cook, our Doctor of Chiropractic, to help you decide if chiropractic care is right for you.
How it Works
When to Visit a Chiropractor
Many people visit a chiropractor because they are looking for a solution to a specific problem. But when the symptoms disappear, and you feel fine again, you may think you're off the hook.
If you're just looking for a symptom cure, that may be the case. But there's a lot more to chiropractic care than just symptom relief! That's because feeling better and actually being better are very different. Having a relationship with a reliable and experienced chiropractor can mean expanding and maintaining your overall health and wellness through every stage of life.
How it Works
What to Expect
During a chiropractor visit, we may identify problems that you had not even realized existed, which could be affecting how you feel and how your body works internally and externally.
If you have never been to a chiropractor before, you may not know what to expect. At some chiropractic offices in North Myrtle Beach, going to a chiropractor is somewhat similar to any other doctor's visit. At Touch MedSpa, we enhance your experience by treating you in our unique, comfortable facility, featuring team members passionate about the patient experience. So there should be no need to feel anxious for your first visit to a chiropractor!
How it Works
What to Expect
First, you will fill out forms (we know everybody hates paperwork) about your medical and family history and current symptoms.
Then Dr. Cook will start your general chiropractic consultation by asking questions like:
Where is your pain?
How long have you had this pain?
What is the severity of the pain?
How it Works
What to Expect
After this initial chiropractic interview, we will begin a general examination with basic orthopedic tests.
We will guide you to move your body in specific ways to observe how you move and to check your reflexes. Finally, after the consultation, we will perform the adjustments needed that day, which normally takes one to two minutes.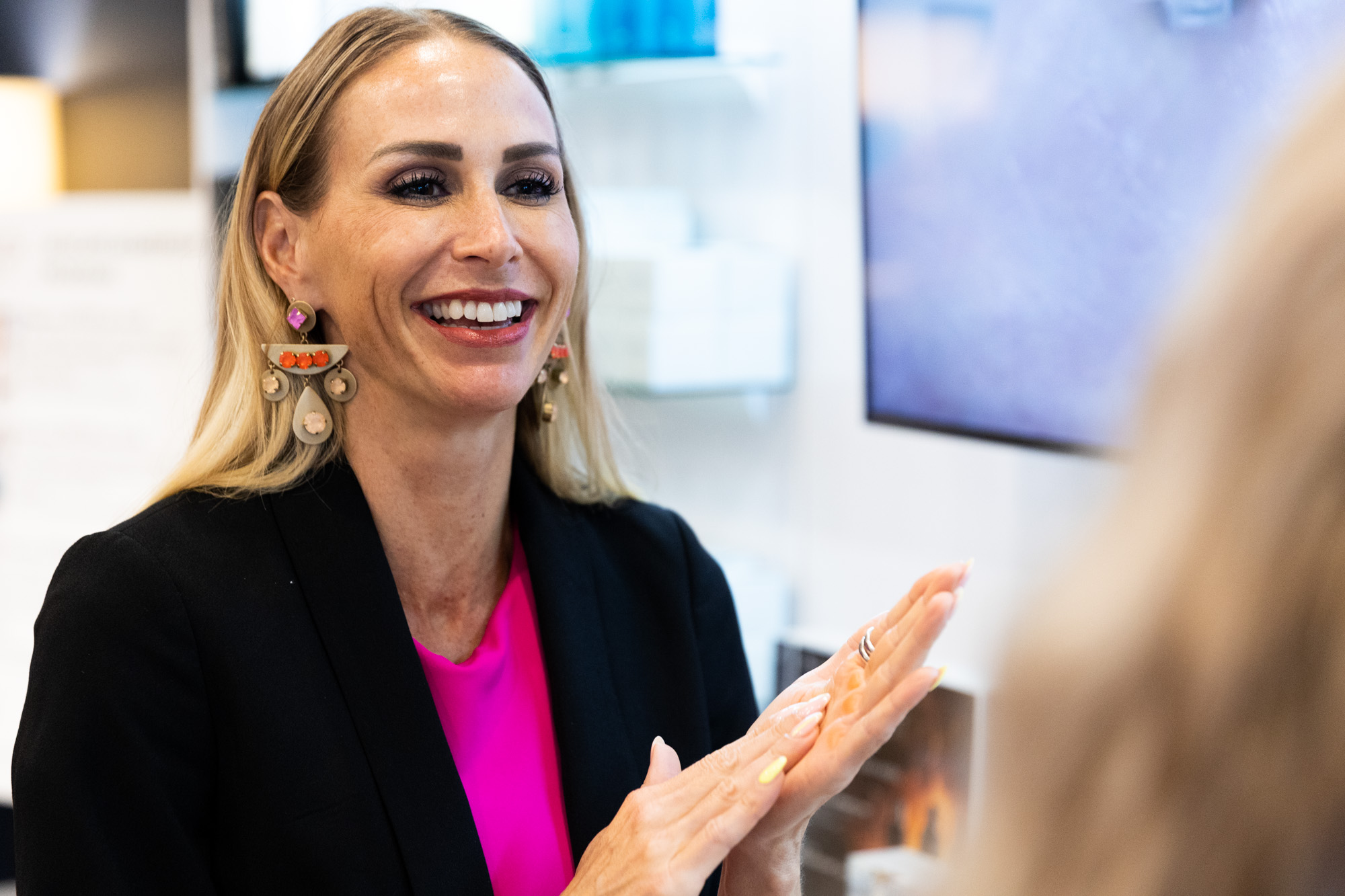 Hear from our patients
See what North Myrtle Beach is saying about their Touch MedSpa experience.
"Professionals from front door until exiting"
"Everyone is always so nice and accommodating!"
"Professionalism, kindness and hospitality are always the highest."
Frequently Asked Questions
Get Started
Get back to doing the things that matter the most.
Contact Touch MedSpa today to request a Chiropractic appointment in Myrtle Beach.
Book a Consultation